← Back to portfolio
Clever Ways to Save Money on Your Wedding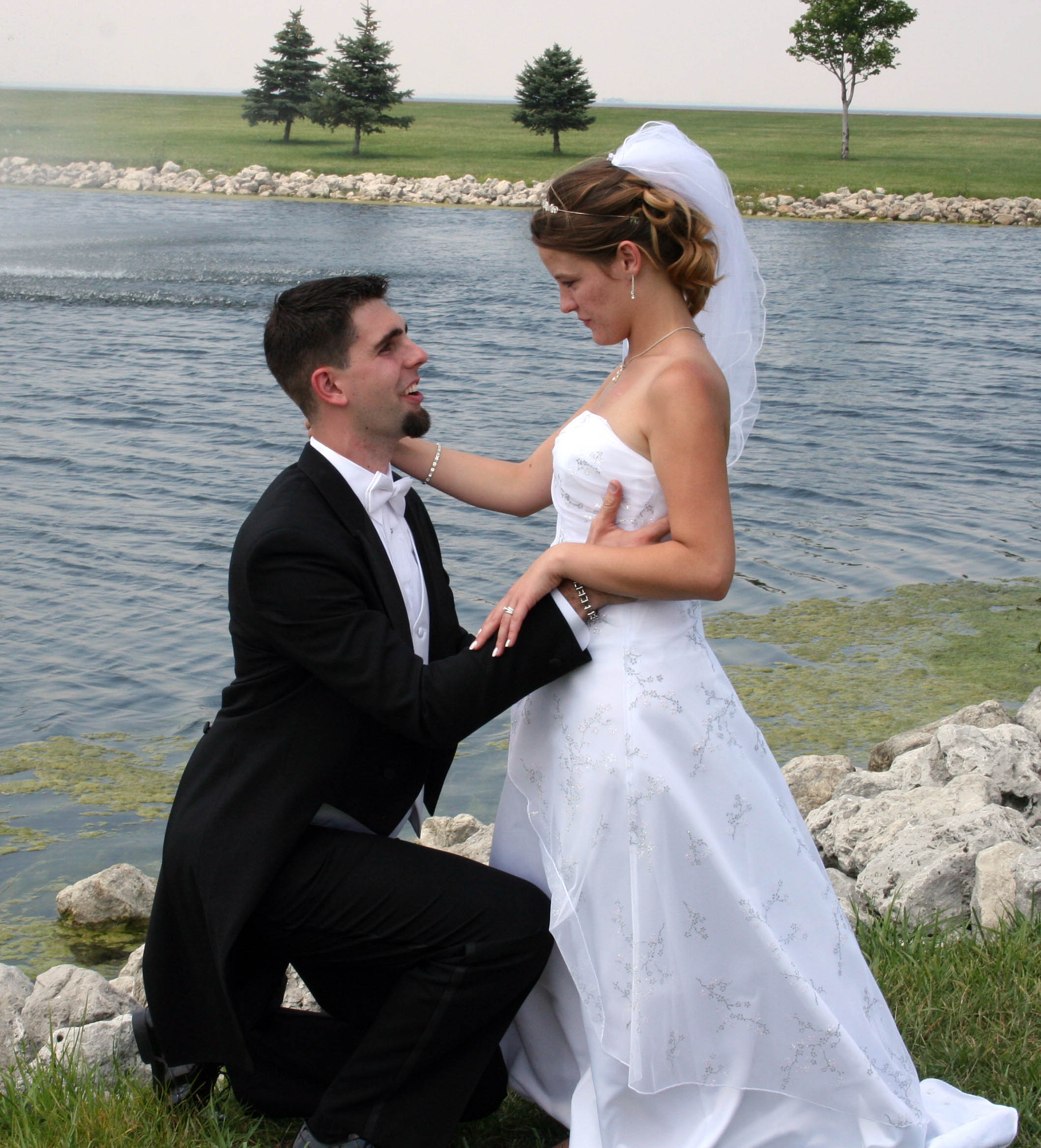 Written by Andrea Joy of Saving Joyfully

Weddings are a joyous occasion and can easily add up to costing a small fortune, if you allow yourself to get carried away. My husband and I married in 2006, and we were both in a bad place financially to be spending a lot on a wedding. Being able to have a wedding was an option only with a lot of hard work and a lot of frugality on both of our parts. 
My husband Jason and I met in our twenties while I was a broke college student struggling to survive on my own. I knew from the time that he proposed that I would have to keep our wedding simple and within a tight budget. So for the next 6 months after we were engaged we went to work planning the best wedding we could within our budget. I worked a lot of overtime at my job at the hospital and he also did the same. In my free time between college and working 12 hour shifts 4 days a week I began doing what I do best, budgeting and cutting costs. 
If you are planning a wedding, there are specific areas that are helpful to focus on to help you save tremendously. Weddings are such a wonderful experience and so many special memories are made within such a small period of time. During this same period of a few hours two lives become one and massive amounts of money are often spent on this blessed event.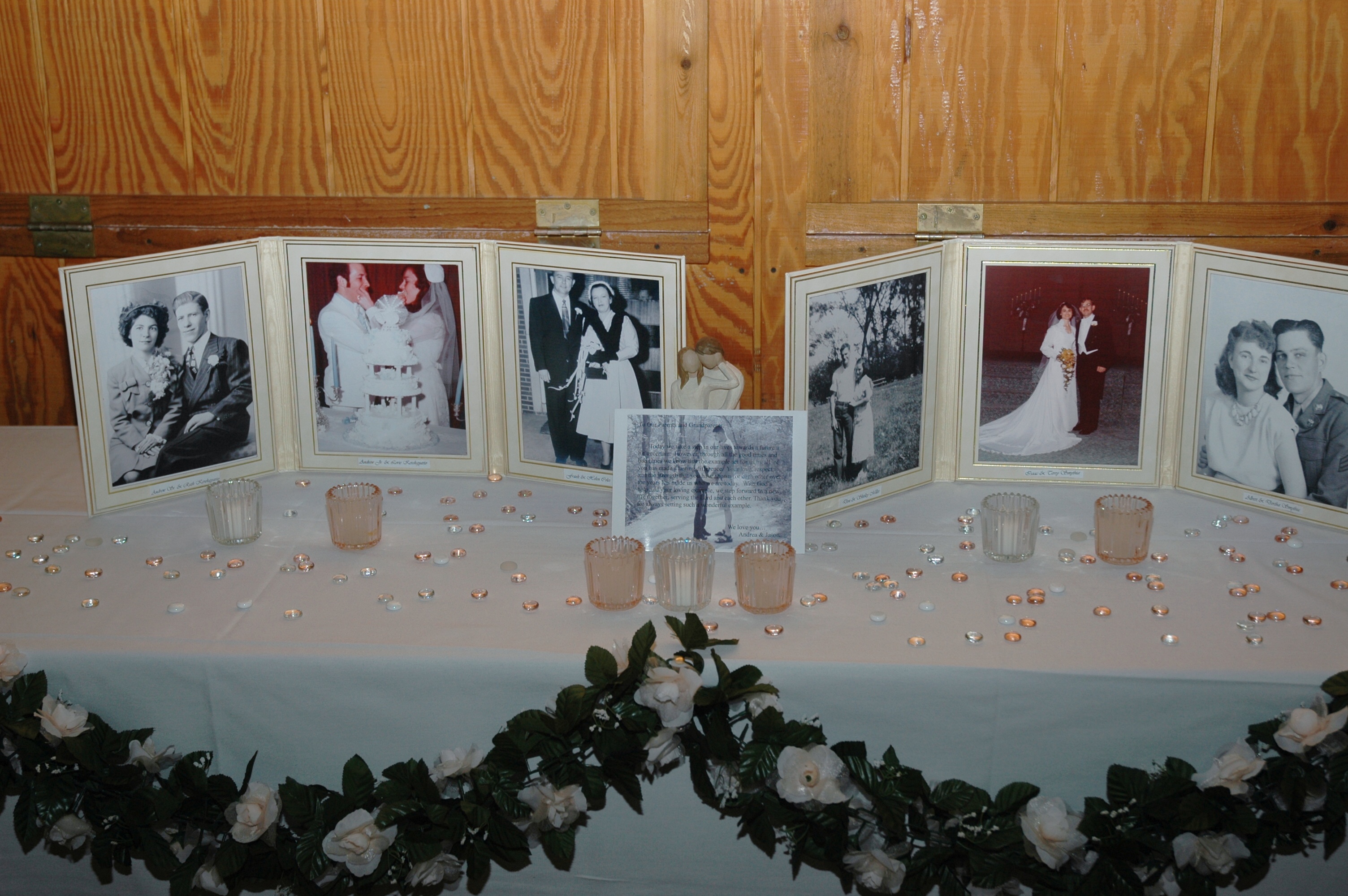 Weddings are often one of the biggest expenses that you will ever have in your lives, and yet they do not have to be. With some hard work and a lot of creativity we were able to pull off a wedding that was incredibly beautiful, at least in my opinion and yet cost very little. Not all of these suggestions will appeal to everyone but these are definitely ways that you can save a lot on your wedding.
Be flexible about the date.... Keep in mind that most weddings happen during the summer on Fridays and Saturdays. So keeping this in mind can really save you a lot if you are flexible with dates and times. Try a wedding in the spring, fall or winter or as we did a wedding on a Sunday afternoon. We found the hall we used was discounted by $400 just by using a Sunday afternoon instead. Our wedding venue which normally requires you to use them for catering and had no one else booked that day, also allowed us just to use the location without using their catering.
Look at various locations..... There are so many different locations that you can host a wedding a church, hotel or even an Airbnb, the beach, park, museum, your own home and the list could go on. If you are thinking of one of these specifically I challenge you to consider some other ideas for the locations for both the wedding and reception, and look for the most budget friendly one to meet your needs.
Consider going alcohol free.....I know many are shaking their heads at me right now but seriously hear me out, it could save a lot of money. I love a good glass of wine myself in fact a lot of people love drinking socially and weddings have become known for that. However when you are on a budget and cannot afford much, alcohol is very costly in large amounts. My suggestion is find a creative way to do without the alcohol, or if you must have it because you just cannot do without, try buying a large amount of cheaper alcohol or look up a recipe for a cheap sangria and make and serve it.
Get creative... Think outside the box on things and don't just go with what everyone else has done at weddings you've been to before. Think of ways to stretch your budget in every aspect from invitations, decorations and centerpieces, clothing and shoes to the main costs like catering and venues. For example: for my own wedding I actually purchased my gown for $130 from a clothing retailer that specializes in prom dresses. This retailer was trying out a wedding dress line and I was incredibly happy with my dress and the price. Thinking differently from everyone else is what will really help you eliminate unnecessary expenses, and will hopefully help you decrease your overall wedding budget.
Hire small businesses or people you know..... Do you know a small time photographer or even a friend who is just starting a photography business? This would be an excellent opportunity to get photography cheaper and also support a friend or local small business. This could also work in other areas such as DJ, caterers, the wedding cake, etc. Use your imagination as you begin to plan your wedding, and a bit of creativity and you will be surprised at what you can save.
Retailers that I found extremely helpful as I planned my wedding were…. Craft stores such as Hobby Lobby and Michael's, local small businesses like the local bakery we used for our cake, Sam's club, Gordon's food service and Costco for food (we purchased our own for the caterer to use). The shop I purchased my dress at which was called DEB (I believe they actually may have gone out of business since my wedding) and sold mainly prom dresses. This store was a huge help because I got a great dress at a discount price, and even got my wedding party their dresses their as well. I realize that all of the retailers listed here may not be available in your local area but you can use these s examples and look for similar stores to make similar purchases.
I wish you all the best in preparation for your upcoming wedding, and I really hope that you find some good ideas from this post and can cut your costs significantly.
Andrea Joy is the blogger and owner of www.savingjoyfully.com
Saving joyfully brings you tips and advice to help you save money and achieve your goals of financial freedom while encouraging you to live a more joyful life.
Add a comment