← Back to portfolio
25 Simple Ways to Save Money This Summer
Written by Amy Beardsley of Early Morning Money
After the long, cold winter, summer temperatures are finally here to stay. Though it's the season of unlimited sunshine, it's not the season of unlimited spending. With the warmer weather giving way to graduation parties, weddings, and over-priced theme parks and expensive vacations, it's easy to let summer spending get out of control. But if you plan ahead, you can enjoy summer and have some extra cash at the end of every month.
Here are 25 tips for simple ways to save money this summer.
1. Say "goodbye" to the car - Leave your car behind and walk when doing nearby errands. Or you can give your bike a seasonal tune-up and add baskets and racks for traveling longer distances.
2. Find coupons - Practically every business has a website and most will offer discount coupons. Get online and check the websites before you go anywhere for opportunities to save.
3. Cut your own lawn - This could save you hundreds over the course of just one summer! If you have older kids, teaching them to mow the lawn will free up more time for you to enjoy the sun.
4. Make sun tea - Nothing says summer like a big pitcher of sun tea! Buy bulk quantities of tea bags to save even more money and leave ten to twelve bags in a jug full of water for a delicious, savvy summer treat.
5. Save on big projects - Borrow or rent heavy-duty tools and equipment to save money on home improvement.
6. Give your AC a tune-up - Maintenance will not only make your AC unit last longer, it'll run more efficiently, too. Check it for needed maintenance and replace the filters frequently.
7. Get it used - The best things in life aren't always new (in fact, they almost never are). Shop garage sales, flea markets and local thrift stores for great discounts.
8. Ditch the big fireworks - Everyone loves fireworks in the summer. To keep costs low, limit purchases to sparklers and attend free public fireworks displays instead.
9. Free entertainment - Check neighboring towns for free events like music performances and festivals. Make it a social event and meet up with friends for an evening of fun.
10. Install solar lighting - Add solar lights to your outdoor living space. It improves your backyard's ambiance and extends the use of the space during the warm summer months without draining your electricity bill.
11. Free books - Visit your local library for a steady supply of reading material. As an added bonus, most libraries also have free movie rentals and let you borrow CDs, too.
12. Pack a picnic - Nothing is as iconic to summer as a picnic. Grab a cooler and some ice, fill it with snacks and drinks, and head out for a relaxing day of fun at the park!
13. Day camp - If you can't afford to send your kids to camp, you can make your own. Pick a theme for the week or choose a different one each day, and invite younger kids in the neighborhood to participate.
14. Line dry - Lower the heat setting on your dryer and hang partially dry sheets and towels outside to finish drying in the sun.
15. Cut the cord - Cancel your cable TV for the season. Summer is busy and you won't even miss it!
16. Get a programmable thermostat - This tip can save you money throughout the summer and winter! Set the temperature to be cooler in the winter and warmer in the summer, then watch your utility bills drop.
17. Plan a beach staycation - See what kinds of lake and ocean beaches are within an hour or two from you and plan a day-at-the-beach staycation. Leave early, pack a cooler, and stay all day to get the most fun without the added cost of a hotel stay.
18. Wash with cold water - When doing laundry, using the cold cycle instead of warm or hot water will save you around $60 per year and will still get your clothes clean.
19. Movie night - Create a theater in your living room, complete with freshly popped popcorn. Rent a movie or borrow one from the library to enjoy an at-home movie night.
20. Close the curtains - Keep your curtains and blinds closed to limit the sunlight (a.k.a. heat) coming into your home to reduce air conditioning costs.
21. Fire up the grill - Leave the oven off and keep the kitchen cool this summer by grilling outside. Buy meat in bulk and make your own shish-ka-bobs, foil packets, and grilling baskets for easy meals.
22. Take a cold shower - Cold showers are known to help your body regulate internal temperature, which means you won't need to use the AC as much.
23. Free admission - Most museums and nature centers offer free admission on a few select days throughout the summer. Look them up and add them to your calendar.
24. Grow a garden - Save money on groceries by planting a garden. You'll have fresh, home-grown fruits, vegetables and herbs available at your fingertips!
25. Cancel your gym membership - The warmer weather means you can take your exercise routine outside. Cancel the gym membership and enjoy swimming, hiking or jogging for free.
These are just a few ideas to get you started. What other ways can you save money and still have fun this summer?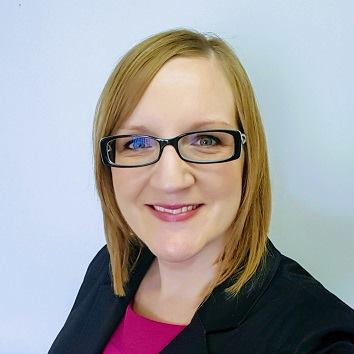 Amy Beardsley is a Freelance Writer and Professional Ghostwriter, and her work has appeared in dozens of financial planning and real estate blogs and magazines. In addition to writing articles, Amy has ghostwritten content for hundreds of social media profiles. In addition to her successful freelance business, she also manages her own blog, EarlyMorningMoney.com and is active on Twitter @emorningmoney.
Photo by Aral Tasher on Unsplash

Add a comment